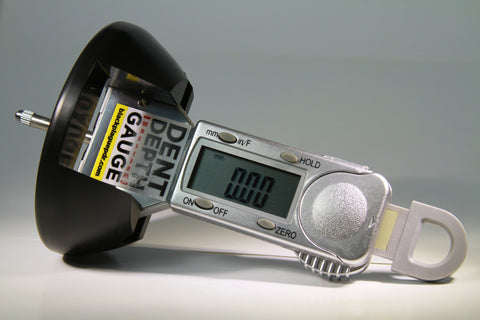 Dent Depth Gauge
How deep IS that dent you're looking at? Well, now you can answer that question and be able to determine WHAT your threshold is for repair on certain types of steel or aluminum.
You are going to be shocked at the readings you get! 
This is ultimately a tool to help evaluate damage and appropriately assess it before you get started working. Let's know what we are getting into before we start!
It will also help solidify techniques for repairing "deep" dents because with an actual depth reading we can make sure we are comparing apples to apples.
Gauge Includes a Military spec type, foam lined, dust and water proof black plastic case 
---
We Also Recommend
---