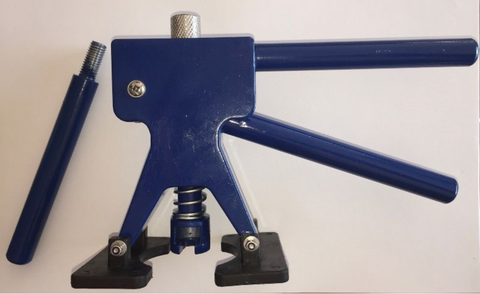 German Mini Lifter!
This little baby is imported from Germany. It's cheaper than a good pizza, but is really strong AND has an extra handle that screws into the front which allows you to use it as a mega T-Handle to PULL slowly with both hands. 
You can also use it as a dedicated Edge Jack Lifter by affixing the edge jack via set screw into the receiver. 
The feet are hard plastic as opposed to coated rubber like the high end lifters, so you do sacrifice a little to save a lot.
---
We Also Recommend
---