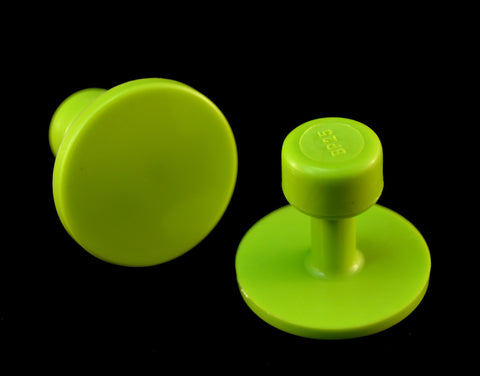 Smooth Tabs Gang Green Edition 30mm Tab GBP30mm (10 pack)
The Smooth Series Tabs just got even BETTER!! These Gang Green tabs are stronger in every way and have exceptional adhesion to give INCREDIBLE pulls in every circumstance.
Our new high visibility green color will help you find your lost tabs when the go flying out of your Lifter or slide hammer too!
Gang Green and tabweld glue were used to WIN the Intl Dent Olympics Glue Pulling competition for 2016 and they will help you up your game in less time and make more money too.
This particular 30mm tab (GBP30mm) will make you a believer in smooth tabs! The adhesion is second to none. Be careful with this tab as it pulls EXTREMELY hard and can move a ton of metal.
---
We Also Recommend
---