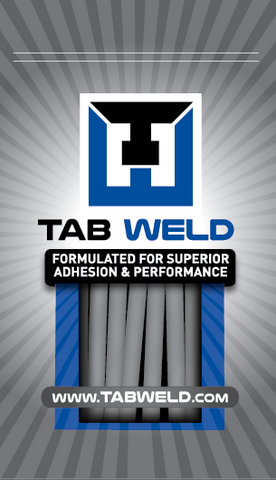 TabWeld PDR Glue
TabWeld is HERE! After months of testing internally, and even MORE in the REAL WORLD doing PAID repairs in the hands of our testers worldwide,  the TabWeld formulation has proven to be the glue of choice for the highest level PDR technicians everywhere! We are excited to be able to finally supply every technician with TabWeld glue.
-FAST set time!
-QUICK clean up
-Extremely flexibile in different Climates and temperatures
-MAXIMUM ADHESION
TabWeld comes in a resealable plastic bag with a window so you can see at a glance how much is left in there. Being able to reseal the bag is a fantastic when you want your glue to stay clean and free of contaminants so when you load and use it, you achieve MAXIMUM adhesion and performance, which means fewer pulls, less waste, and MORE MONEY per repair!
---
We Also Recommend
---