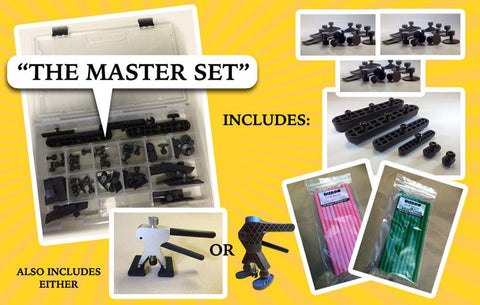 THE MASTER SET
This is the set we've been asked to put together for the technicians that are not playing around!
It includes: THREE Variety Packs of Smooth Series Tabs (72 tabs total, enough to do hail repair)
                  TWO Bags of our best GLUE (1 Cactus Green 1 Bubble Gum Pink)
                   ONE set of Blackplague 2.0 Crease Tabs (7 pc set)
                   One Keco RoboLifter OR Standard Mini Lifter
                   One Organizing Case to hold all the tabs
That's 79 tabs! Plus a lifter and glue!
Once you get this set, there are ZERO repairs that you won't be ready for!
---
We Also Recommend
---