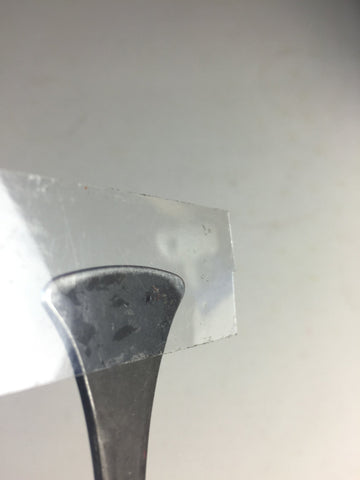 Whale Tail Tape
This is a totally different type of tape. The scenario you'd use it is on an extremely deep dent where a whale tail or similar tool is the only thing that will work. You want to put some bigger pushes on it, but the bare steel is just too aggressive. Of course you'll still get the dent, but it will take a loooong time to tool it up without making a mess. Well,
That's where this tape come in! Put just a small piece (or two) over the pushing side of the whale tail and go back after that dent with some POWER! Now you can move metal quickly while eliminating push marks. 
It can also be used on other types of tools to cushion the push, but our favorite is whale tails! Some techs prefer to use a hole punch to make a very small adhesive circle to use on tap downs or blending hammers to keep the surface safe and clean from knicks and scuffs too.
This is the Trusty Tape brand product.
---
We Also Recommend
---